Head held high
Posts: 675
Joined: 15 Feb 2010 20:16
Exactly 100x its original price.
---
---
Beginning to see the light
Posts: 34
Joined: 04 Jan 2015 00:06
---
V5008 side1 MG558 - No 'Sunday Morning' - Mono Test Pressing - A-Side Only
11-12-1966 test pressing, single-sided (A-side only), mono, "V5008 side1 MG558" etched in deadwax, omits the song "Sunday Morning" (rest of track listing same as A-side of commercial release)
---
How rare is the 1972 close-cut with the peel slowly and see version? I have one with an unpeeled intact banana
---
---
Sterling Morrison cardholder's receipt for $12.24 from Max's Kansas City: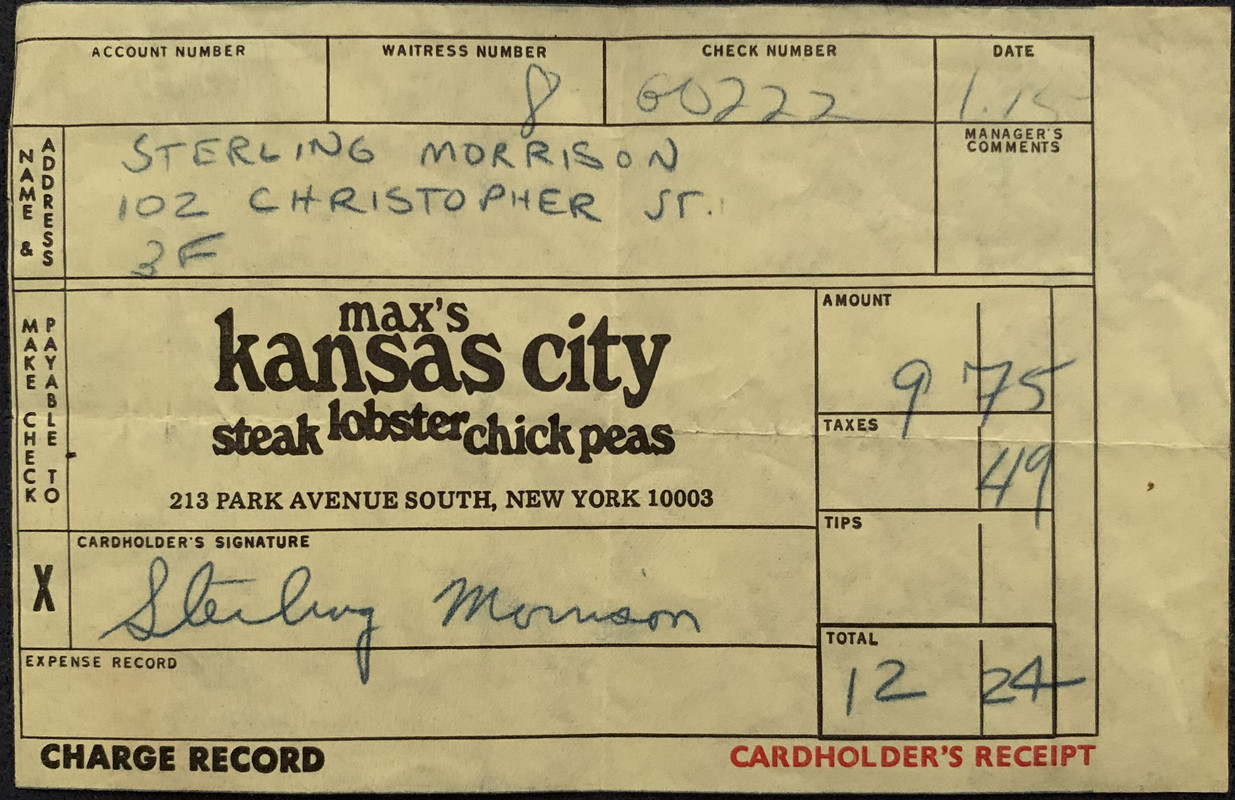 The receipt is dated 1/15 (January 15th), but no year is given. Taking into account Sterling's known home addresses, the Velvets' gig schedule, and the NYC local tax rate changes, I have concluded with some degree of certainty that the receipt must date from January 1969.
Adjusted for inflation, $12.24 in 1969 is worth approximately $98.78 as of August 2022.
---
Hangin' 'round
Posts: 99
Joined: 22 May 2004 23:07
---
Sterling clearly added a $2.00 tip, but either he or the waitress chose to skip a step and just list the total. I've probably done the same thing at some point. It's not so unusual.
---