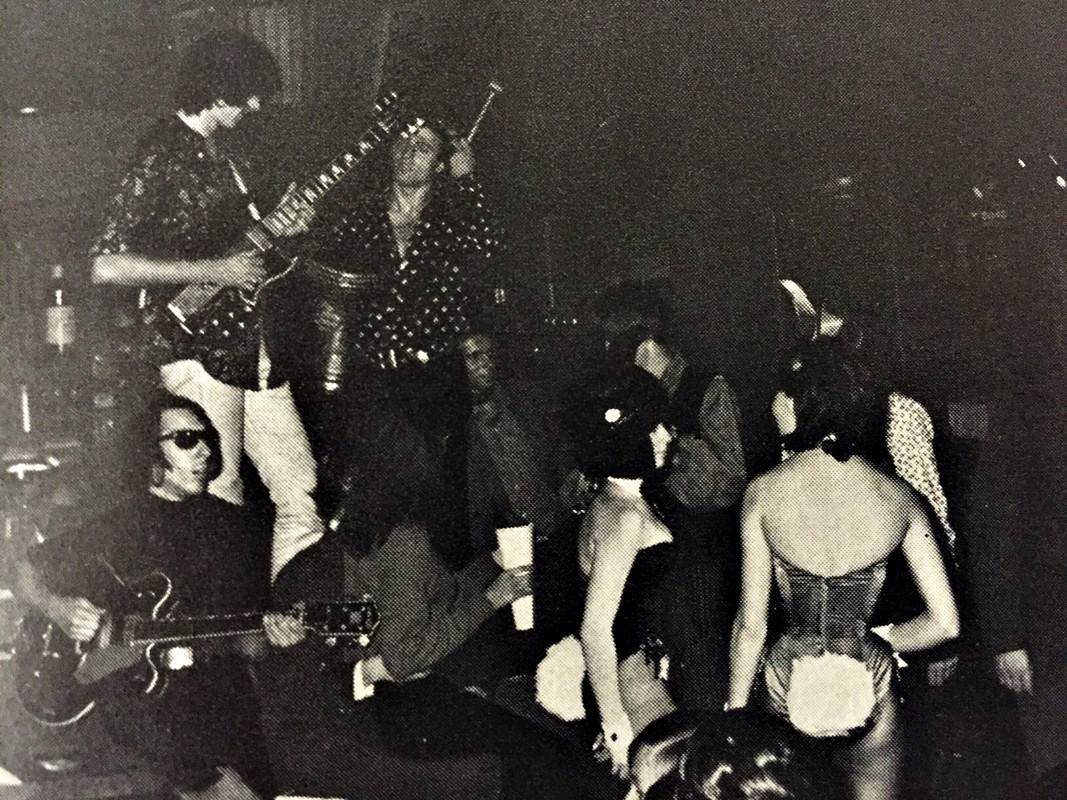 Velvet Underground:Sterling Morrison,John Cale and whip dancer Gerard Malanga doing their thing at the Playboy Club in Chicago.
Sterling Morrison:"they hired us to play in the club at a noon fashion show - the clothing was given to us by a mod shop in Old Town. It was written up with a picture in their VIP magazine." june 1966.
Just piked up this cool VU.EPI's Chicago Play Boy Club 1966 shot on twiter last night,I've been freaking since I gazed in The Inevitable Book,always wonder,known every show was different,how worked this one,any idea ?